TRENO RISTORANTE WEBSITE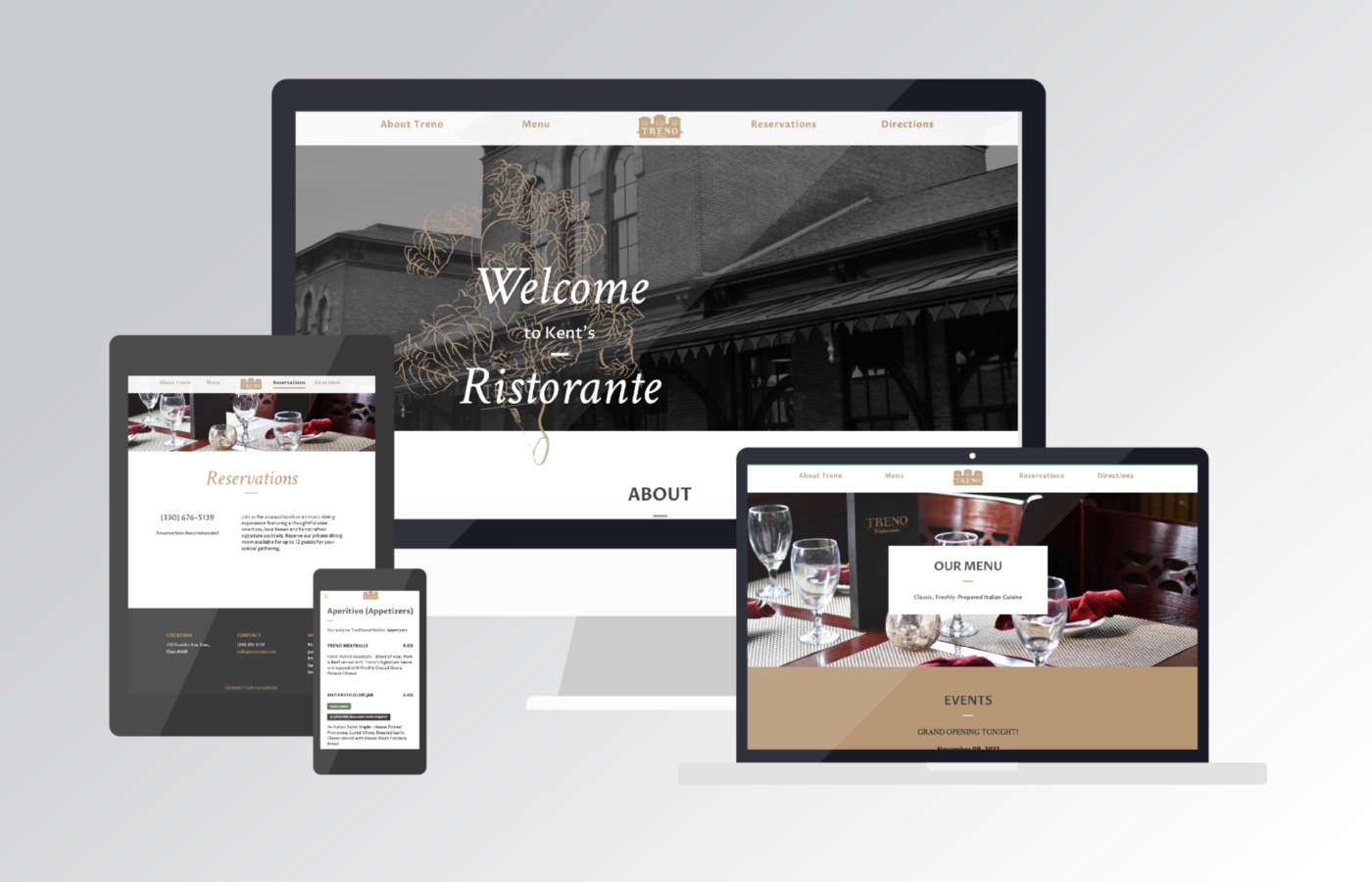 Treno (formerly The Pufferbelly) is an upscale Italian restaurant located in the historic train depot in downtown Kent, Ohio.
IdeaBase designed and developed this custom responsive website in 2017, and it was launched on the day of the restaurant's grand opening.
The website features:
Easily viewable food and drink menus, organized by item type.
Photo galleries
Embedded maps and directions
Historical information about the restaurant
Featured food specials and news/events
Hand-drawn illustrations and unique design elements
The website is also housed in an easy-to-use content management system so that the restaurant staff can easily add menus items, specials and photography as needed.