KENT STATE STUDENT MEDIA WEBSITE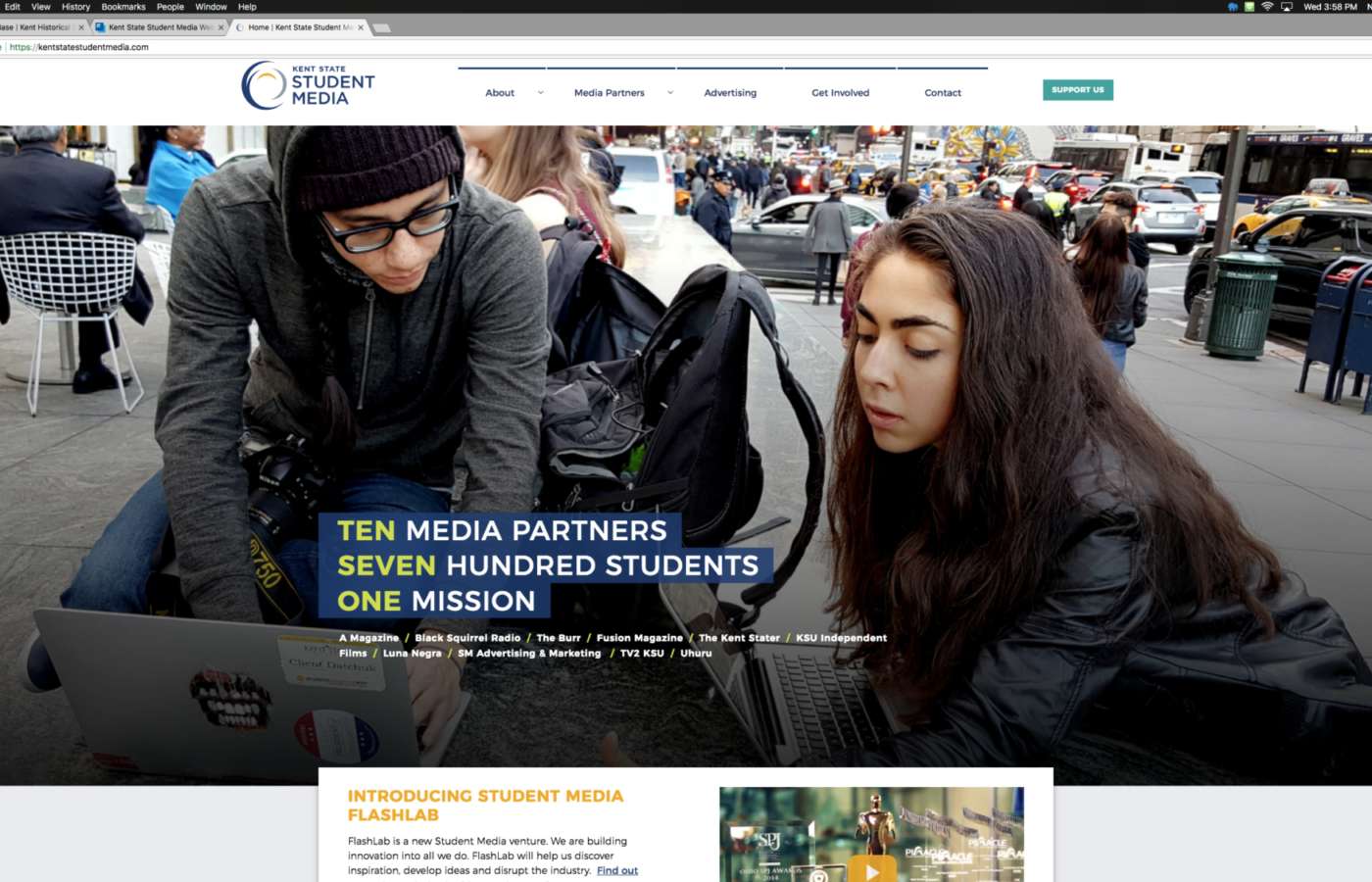 Kent State Student Media
IdeaBase worked with Kent State Student Media to build a website that highlights their 10 media partners, advertising rates, student involvement opportunities and more. The website was designed and developed in conjunction with the spring 2017 Advanced Responsive Web Design class that is held at IdeaBase.
Class members included: Kelsey Williams, Tyler Cronie and Lexi Fodor (Design/Front-End), Samantha Hudak, Lauren Friedman, and Kierstynn Lund (Content/UX) and Dorothy Ly, Grant Wang, and Megan Wilburn (CMS/Back-End)
THE IDEABASE TEAM LISTENED TO US, THEY DEVELOPED SOLUTIONS THAT WE NEVER WOULD HAVE THOUGHT OF AND THEY COMMUNICATED CONSTANTLY WITH US. WE FELT VERY MUCH PART OF THE PROCESS FROM START TO FINISH.
Kevin Dilley, Director, Kent State Student Media