KENT STATE ATHLETICS ANNUAL REPORT 2016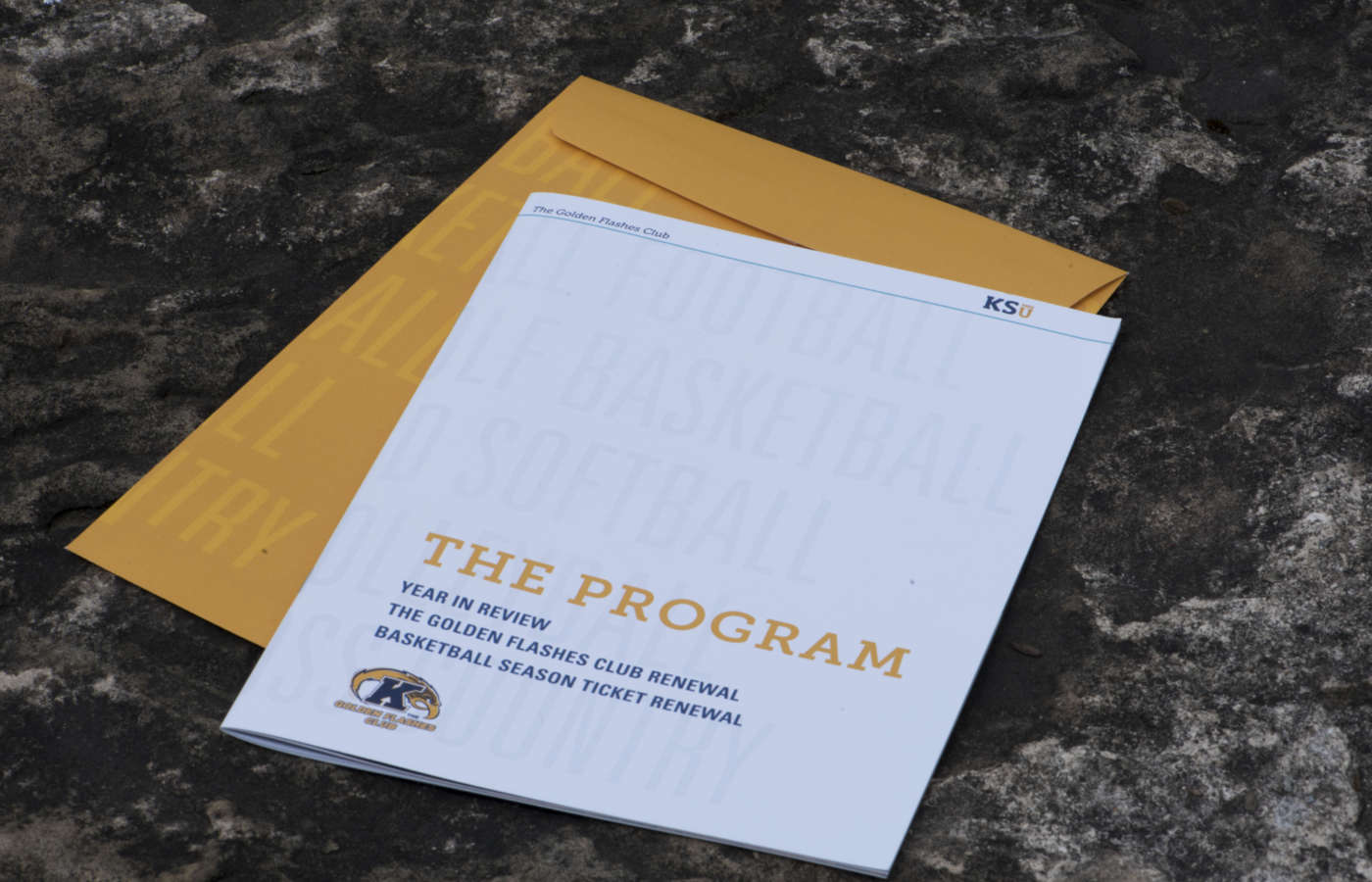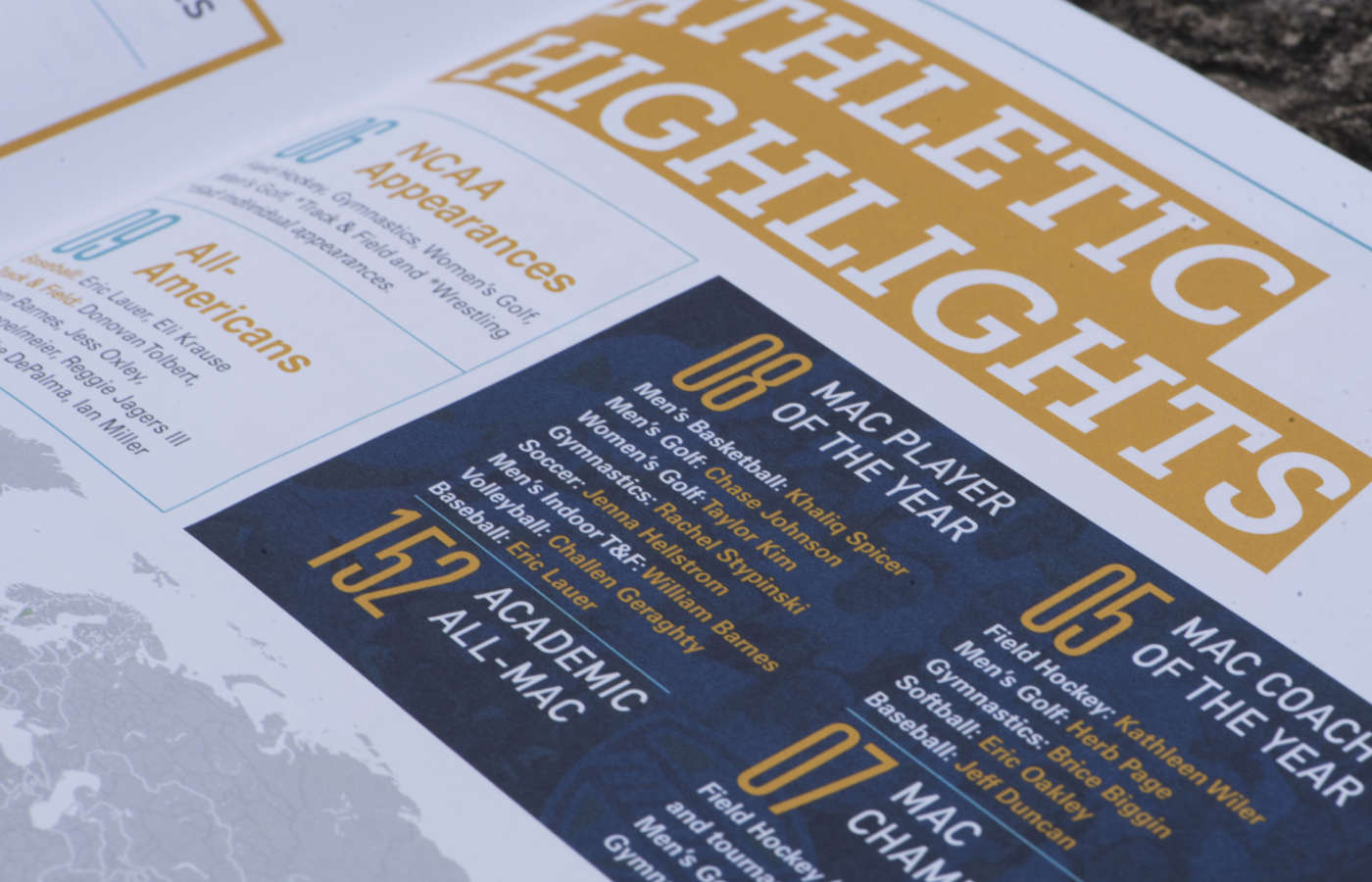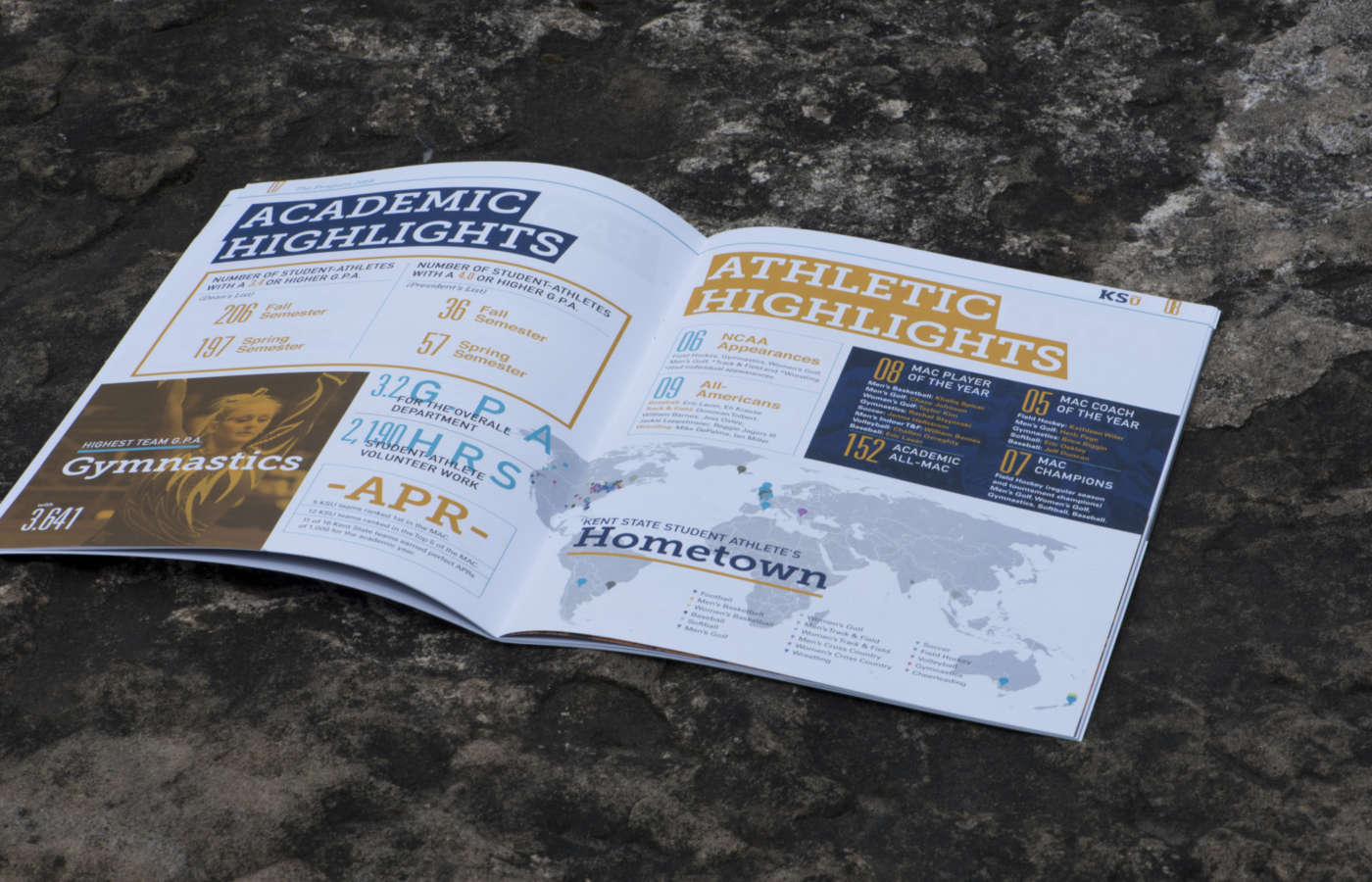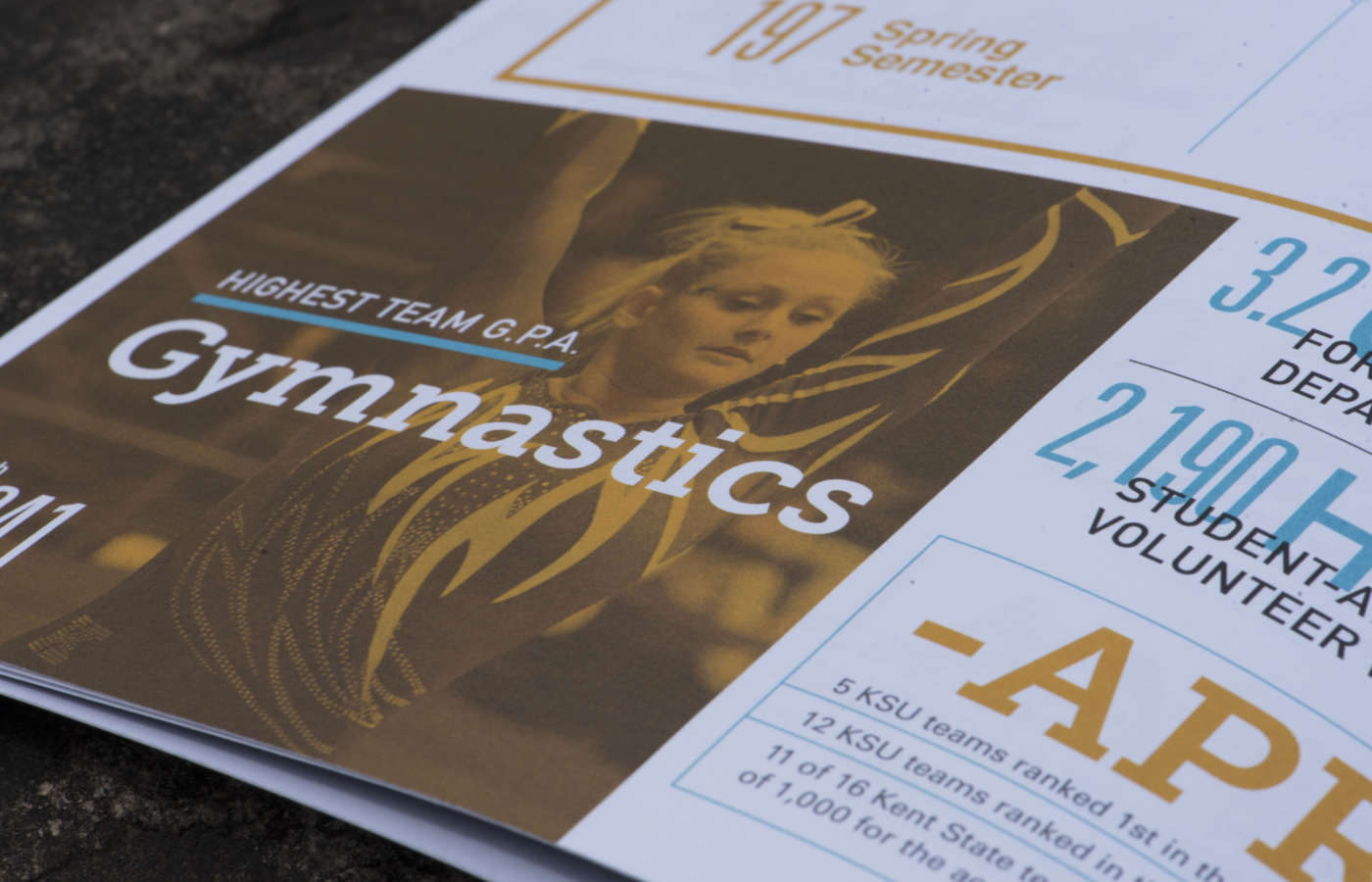 Kent State Intercollegiate Athletics
This is IdeaBase's third year in a row developing the Kent State University Athletics' year-in-review/annual report. However, we've made a slight change this year.
The 20 page, printed report was designed to show a review of Kent State Athletics and promote the upcoming seasons. The book features well articulated graphics and images, as well as many visually dominate charts and graphs.
Numerous amounts of information are expressed thought out the report, including:
Ticket information
KSU athletic facts
Athletes and coachs' quotes
Athletic program information
Ticket renewal mailer
Academic and athletic highlights
We went through a process of substantial content gathering, creative design and development over a period of four months. And with all that was included, the report was appropriately named 'The Program'.