KENT ROOSEVELT CAREER TECHNICAL EDUCATION WEBSITE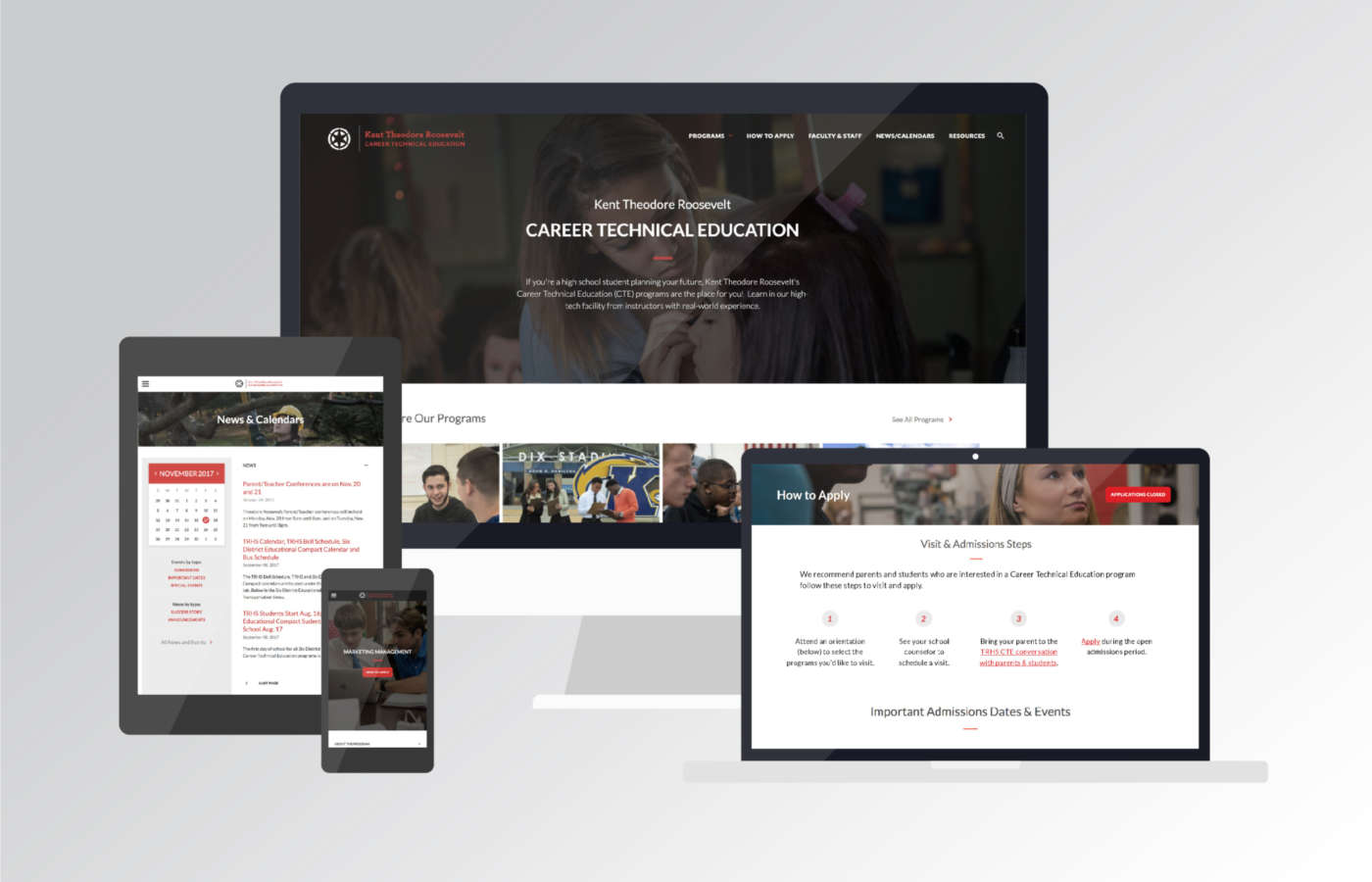 Kent City Schools
IdeaBase worked with the Career Technical Education (CTE) department at Kent Roosevelt to redesign their website in December 2017. The responsive website is automatically adjusts to fit the size of any mobile or desktop device, and its custom-built content management system (Craft CMS) allows school administrators to easily make updates.
The new website features an intuitive navigation system, with dynamic landing pages for each of CTE's technical programs that display clear program descriptions and requirements, while also allowing faculty to easily post news stories, photos and videos.
Calendars, admissions dates and CTE news are now also featured prominently throughout the site and appear automatically in the right places, saving the website editors substantial time and resources.
During the peak admissions period, students and parents now get a clearer visual outline of the admissions and visit process, allowing them to easily apply or view orientation events from the web.
As part of the website design process, IdeaBase worked to rebrand CTE with a new logo, typeface and color scheme that integrates elements from both the high school and Six District Educational Compact.
Finally, the website features new photography and videos produced on-site at the high school by IdeaBase photographers and videographers, giving visitors a clearer sense of the classroom environment and hands-on approach to learning.